DIY
The best band sanders
Belt Sander – Buying Guide, Opinions and Analysis
The belt sander is the perfect companion to finish off your carpentry or even welding jobs, as well as to prepare surfaces for painting. Although to achieve these optimal results it is necessary to opt for a product that has sufficient quality and with adequate power and dimensions for the type of work you plan to do. Among the most outstanding, we have the Jellas BS750, with 750 watts of power and equipped with a first level variable speed control. The result is good workability with a suitable spin level and six different speed levels to choose from. More powerful is the Makita 9403 model, equipped with a 1,200-watt motor and a turning speed of 500 meters per minute. Ideal for working on large surfaces without complications and with the guarantee of a first-rate machine.
Buying Guide – What is the best belt sander on the market?
Compared to traditional sanding systems, belt sanders have become a comfortable and easy-to-use alternative, especially for intensive use, thanks to the speed with which they allow you to work. However, the process of adapting to a belt sander requires some help, so with this belt sander buying guide you will know everything you need to make the right purchase.
Power
As in all electrical machinery, the power of the motor of your future electric sander will establish what it is capable of. The greater the power, the greater, generally, the size of the sanding band and therefore the speed of the work. This power also shows what level of sanding is available, based on the different speeds and materials you will be able to work on. It is not the same to do a fine sanding on a piece of wood, for example, than a thorough sanding on a metal piece.
As a general rule, it is always better that if you have doubts between several powers, in relation to the work you are going to carry out, always choose the superior model, in order to have greater work versatility. Also do not forget that the greater power of the engine will guarantee a greater capacity for work and for a longer time, so that the durability will be much greater than that of a machine with less cost and power.
Ease of assembly
One of the main elements of a belt sander is the sanding belt. These bands come directly assembled so that we only have to insert them into the machine and start working. On high-quality machines this procedure is straightforward whereas on cheaper priced belt sanders the process can be more difficult. Considering the importance of the sander being properly located and its cost, it is essential that at the time of purchase you opt for those that simplify the assembly process as much as possible.
This is usually done using tensioners that hold the band in place, but can sometimes be tricky to use. Therefore, it is key that the belt sander you choose has a suitable way of mounting the belt, which does not pose a major problem to the sanding itself.
working speed
The speed or regulation of the sander, in addition to being an element that is directly related to power, is a fundamental aspect when choosing a belt sander. This speed establishes how fast or slow the sandpaper rotates on the rollers and the more options we have, the better.
He thinks that given the high sanding capacity of a belt sander, if it does not have different speeds it is a problem to be able to use it properly. A speed more or less establishes the difference between doing a job at an adequate speed while if it is not, you can sand more.
Therefore, when considering if a belt sander is good and economical, you should look for one that has at least five speeds. The highest level belt sanders can have up to ten different speed levels.
The 5 Best Belt Sanders – Opinions 2022
There is a wide variety of designs and styles, but all sanders share the same goal: achieve a sanding that smoothes and evens the surface without damaging it. Here are some models of the best cheap Belt sanders that have been recommended by users based on their quality and performance.
1. Jellas Belt Sander 750W
When it comes to buying a belt sander, choosing versatile and efficient models is always a good idea. These two principles are covered by the Jellas BS750 model. This machine has a 750-watt motor and a variable speed in six different levels, from 120 to 400 revolutions per minute.
Its sanding bands are 75 millimeters wide by 533 long, offering a turn of almost 4 meters per second. These bands remain in good condition regardless of the pace of work or the weight of the material, which saves time and complications when sanding. They are also easily assembled without the need for special tools.
In this process, there is no lack of some interesting aids. One of them is the double handle, which makes it easier to put pressure on the material during sanding. There is also no vacuum intake, with which to keep the environment clean while you work.
Enjoy more efficient work thanks to everything this quality sander has to offer.
Pros
Power: The power of the machine is 750 watts, which generates smooth and efficient operation.
Speed: The speed is adjustable, from 120 to 400 revolutions per minute.
Assembly : The sandpapers are assembled without the need for tools and maintain tension without complications.
Handles: The two handles make it easy to work with comfort and precision.
Suction: The tool also includes the suction tube, to work in a clean environment.
Cons
Adjustment: It is key to place the sandpaper at the correct tension, to prevent it from being damaged prematurely.
2. Makita 9403 Belt Sander
When looking for the best belt sander of the moment, the Makita 9403 model is another interesting candidate. We are talking about a professional-type product equipped with a 1,200-watt motor. The result is a turning speed of up to 500 meters per minute at full power.
During sanding, a 100 millimeter wide belt is applied to the material, which allows comfortable work on all types of materials and gives the tool a good reach. This process is as efficient as it is comfortable thanks to details such as the belt centering element, which keeps it in place, or the suction system.
The product is finished off with details such as its adjustable dust bag, which keeps the environment clean and is easy to empty. It also has a lock, so you don't have to hold down the button while continuously working with the sander.
So that you are clear if this is the best belt sander you can buy to carry out your work, we leave you some details of its operation.
Pros
Weight: Its weight of 5.7 kilos facilitates the sanding process, by applying a greater load, and it is not annoying when moving the tool.
Bag : Includes the dust bag, adjustable in any direction. It can also be connected to a vacuum cleaner to remove dust generated during use.
Scope : It is an ideal solution for larger jobs, saving you time and hassle thanks to the 10 centimeters width of the sanding band.
Assembly : The assembly of the tapes is very simple and it will only take you a few seconds to continue working.
Cons
Front handle: The front handle is actually a somewhat small handle. Something that reduces comfort when pushing the sander.
3. Bosch PBS 75 AE Belt sander 750 W
It is a suitable belt sander for large projects that include large surfaces. In this sense, it has a power of 750W and is capable of reaching speeds between 200 and 350 m/min, which provides good performance. In addition, it offers an automatic centering system, which is capable of repositioning the sanding belt in the center of the plate after each use.
On the other hand, this model incorporates a Softgrip double handle system on the front and back of the structure, which gives you a more secure hold and gives you greater control over the movements of the device. When it comes to size, it is important to mention that the band measures 7.5 x 53.3 cm, which gives you a large sanding surface.
If you are looking for an affordable belt sander, you should know that this is one of the cheapest and offers good performance, so it is recommended that you review its pros and cons in more detail.
Pros
Control: Provides vibration-free operation that gives you greater control over the tool and avoids discomfort when holding it, in this way, you can use it for a long time comfortably.
Cleaning: It has a microfilter system, capable of accumulating dust in a container to obtain a cleaner work surface.
Lever: The sanding belt can be easily replaced when it has lost effectiveness, since the equipment has a release lever to facilitate this task.
Cons
Stationary: It is not possible to fix the sander upside down, since it does not include the necessary accessory to make it a stationary tool.
4. Einhell 4466260 Belt Sander TH BS 8038
The best price-quality belt sander on the market is this compact, high-quality tool that combines high performance with maximum functionality. 800 W of power and 380 m/min of speed always provide enough force to obtain an optimal finish on the most diverse surfaces.
It has a large and stable additional handle, which allows you to hold it comfortably and safely. It is equipped with an integrated dust extraction mechanism in a strong bag for the best possible cleanliness in the workplace.
You can change sanding belts quickly and easily with a single lever movement. It allows for fine adjustment on the band bearing for a more precise finish and features a ceramic guard to protect the tool in the event of an incorrect adjustment.
Now, even though the best brand of belt sanders will depend on the tastes of the users, Einhell is recognized worldwide, so it would not be a bad idea to give it a try, so we invite you to review the pros and cons that We list below about your TH BS 8038 model:
Pros
Power: One of its advantages is that it has a power of 800 watts, with which it is possible to reach a speed of 380 m/min, being the highest among the previously described products.
Dust suction: In the same way, as in previous models, this equipment is capable of sucking up the dust that is produced during its use, being stored in an integrated bag. This way there will be less chance of long-term breathing problems.
Safety: This sander includes two handles, a large one and an additional one to facilitate its grip and thereby avoid accidents during use. In addition, it includes a band adjustment system, so that it is well located, and in case it is not, it protects the tool from starting.
Cons
Noise: Users have reported that this model produces excessive noise, so it is suggested to take this into consideration.
Speed: On the other hand, mention that its speed is not adjustable, that is, it only has one for its use.
5. Black+Decker KA86 720W Belt Sander
The BLACK+DECKER KA86 belt sander is another quality solution if you want to buy a model from a well-known brand. This proposal has a power of 720 watts and an ideal approach to use on all types of pieces of a certain size or in large areas such as floors and doors.
In this task, you have a sanding area of ​​145 x 75 millimeters, whose size saves time during the process. In addition, its performance is adequate to speed up the sanding process, even with the hardest grains on the market.
To complete its advantages, we cannot forget the double rubberized handle, which is not lacking in this model. It also includes the suction outlet, to keep the environment cleaner when working. And so you don't have to worry about plugs, the cable is 3 meters long, making it easy to work comfortably.
If you want to know the basics of this belt sander, take a look at the results of our analysis.
Pros
Power: The power of the machine is 720 watts, moving with solvency even the hardest sandpaper.
Performance : Its performance is ideal for working on all kinds of large areas with solvency.
Comfort : The piece has a double handle and a 3-meter cable, which makes work easier.
Cons
Packaging: The machine is shipped in a simple cardboard box and not in a briefcase, so you will not have anywhere to store it.
How to use a belt sander
When we do a job, we always want to get the best results. And this is no different when it comes to wood, metal or other material that can be sanded to a good finish. Belt sanders have arrived to facilitate the work of obtaining a perfect finish on different surfaces quickly and easily.
Consider the power
The power of the motor of a belt sander is the element that will determine the capacity of the work that you can do with it. A low power sander will allow you to work mainly on wood and polish some metals, while a high power machine will give you the possibility to work with almost any material you need. But this is a matter of necessity, as you may only need to work on wood or other easily polished surfaces.
Follow the instructions for use
It is important that you follow the instructions for use that are indicated in the manual included by the manufacturer of the machine. This will help you to know its functionality and ability to work on each material. Belt sanders require changing the sandpaper, which can be a simple task if you follow the instructions, or complicated if you risk doing it only following the knowledge you have about this type of equipment.
Another important aspect of following the instructions for use is that they teach you how to maintain the machine and how often it should be done.
Pay attention to security
When using a machine of this type, it is very important to follow some safety regulations so that inconveniences do not arise that put your physical integrity at risk when you are using them.
In principle, you should use some safety implements, such as anti-cut gloves, which will prevent your hands from suffering burns or cuts while you are sanding. Safety glasses protect the eyes from debris generated during sanding.
The mask also protects the respiratory tract from these residues that can affect health. Ear muffs are another safety device, but these are often used when the noise level of the machine is very high. You should also consider checking the electrical connection and the machine before turning it on.
how to sand
Although using a sander may seem easy, for those who have no experience in it, it can be a complicated task. When you are going to sand any surface, especially wood, you have to prepare it. It is about making sure that it is well fixed, in such a way that it cannot jump when you make contact with the sander. The belt sander has a handle that allows you to have more control when using it. The posture helps in this, which is usually firm and with the legs a little apart, to facilitate the movement of the upper part of the body. Place the machine on the surface, holding it firmly, and start making slow back and forth motions that are smooth and similar across the surface. This will allow you to get an even finish.
The most popular brands
When it comes to sanding without getting tired there is nothing better than equipping yourself with a good belt sander. These tools allow automated sanding, offering adequate control over the process so that you can easily obtain the desired result. Whether you are new to this type of tool or if you are thinking of upgrading your sander, we offer you information on three of the main manufacturers in the market for this type of product. It will surely be of great use to you.

Talking about power tools is talking about Bosch. This German manufacturer, which has currently diversified into all kinds of products and services, had power tools as its first product. In fact, it currently offers a complete range of power tools of all kinds that are highly appreciated by users for their manufacturing quality and the results they offer, even at a professional level. It is not strange since the company has been manufacturing this type of tools since 1889 and adapting them to the specific needs of its users.
An experience that has been reflected in products such as the first lightweight plastic tool design dating back to 1956. Among its offer we find tools such as drills, saws and the aforementioned belt sander. These sanders offer variable widths according to your needs, adjustable speeds and very easy-to-use belt loading systems so that even a newcomer to this type of product can use them without problems.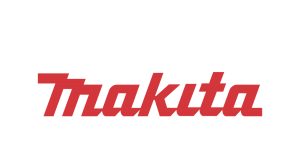 Like Bosch, Makita is another company with a long history. Theirs began in 1915 in the city of Nagoya, where Makita began as a workshop for the sale and repair of electric motors and transformers. As they advanced in their operations and offered new products, the company moved its factory in the 1940s. It would be in 1958 when the company would begin to specialize in power tools with the launch of its first brush, being pioneers in these types of tools.
Later, other novelties would arrive, such as the first battery-powered drill manufactured in 1969. From this year, the company would begin to extend its operations throughout Europe and Canada while launching novelties such as the first pneumatic tools presented in 1981.
Apart from this year, the company would continue to have its operations throughout the world and expand its range of products according to the new times, betting on electric products with battery and without cable. In this range we find their belt sanders, which offer simple results with little effort for all types of users.

Among the most traditional American manufacturers in terms of motorized machinery and tools for construction and carpentry, we find Dewalt. This company was founded in 1924 by the inventor of the radial arm saw. This great invention allowed the company to grow rapidly, offering other types of products such as traditional saws.
The company has passed through various hands since its foundation and although it became part of the Black and Decker group, it was sold in 1989 and is currently independent. In fact, it has been Dewalt itself that has gone shopping, acquiring in 1994 the German tool manufacturer ELU.
The company currently manufactures more than 200 mechanical and electrical hand tools and around 800 accessories for this machinery. Among this offer we find its belt sanders, which offer excellent and professional-level results adapted to the needs of the home user.
» Review information from previous years
These products used to be among the most recommended, but now they are no longer available
Black & Decker KA88-QS
A model with an attractive design and good performance with the Black & Decker guarantee. Ideal for sanding large areas such as floors or tables.
Trabaja con una potencia de 720 W y una velocidad sin carga de 250 m/min. Su empuñadura es ajustable en 3 posiciones para mayor comodidad y máximo control en cualquier aplicación. Dispone de un área de lijado un 30% más amplia de lo usual lo que te permite un uso más rápido y eficiente.
Posee una tapa frontal abatible a 90º para áreas de difícil alcance y aplicaciones de afilado, así como igualmente te permite cuidar las paredes y demás superficies perpendiculares.
El rodillo delantero es más bajo en comparación a modelos similares lo que te permite lijar 3 veces más cerca del borde para un acabado superior. Cuenta también con depósito para el polvo.
Ahora bien, si tienes interés en este modelo, te invitamos a que eches un vistazo a los pros y contras que te listamos a continuación, para que con ello puedas conocer un poco más esta lijadora de banda:
Pros
Dimensiones: Una de sus principales ventajas es que posee unas medidas de 34,7 x 7 x 22 centímetros y un peso de tan solo 2,3 kilogramos, por lo que podrás maniobrar con ella como gustes. Así mismo, cuenta con una potencia de 720 vatios de los que puedes sacar provecho día a día.
Ajustable: Su empuñadura puede ser ajustada en 3 posiciones distintas para que, dependiendo del tipo de trabajo que estés llevando a cabo puedas hacerlo de forma cómoda. Además, posee una tapa frontal abatible en 90° para que puedas hacer un mayor uso y alcanzar áreas más difíciles.
Aspiración de polvo: Al igual que el modelo anterior, esta lijadora de banda aspira y almacena en una bolsa todo el polvo que se desprenda de tu trabajo, para que con ello no tengas que trabajar de más limpiando el área donde le des uso.
Tensor: Incluye un tensor de banda, para que la misma, tras ser introducida o cambiada, no se mueva de su sitio causando incomodidades a la hora de hacer uso del equipo. De esta forma, la banda solo se moverá si así lo deseas.
Contras
Velocidad: Este modelo cuenta con una velocidad de 250 m/min, sin embargo, la misma no puede ser ni aumentada ni reducida, por lo que los usuarios echan en falta otras velocidades.
Silverline Silverstorm 128965
Está diseñada para lijado intermedio y eliminación rápida de material. Cuenta con un botón de bloqueo, gatillo sensible a la presión y un dispositivo con ajuste de velocidad para un manejo sencillo, cómodo y seguro.
Está especialmente enfocada para aquellos usuarios que buscan herramientas profesionales con funciones de seguridad, gran usabilidad y control, por eso este modelo Silverline de la línea Silverstorm es muy recomendado como mejor Lijadora De Banda.
Para liberar, cambiar y ajustar fácil y adecuadamente la banda de lija cuenta con un sistema de palanca. Trabaja con 950 W de potencia y la velocidad de lijado puede variar entre 120 y 380 rpm, fácilmente ajustable con solo girar levemente el regulador. Posee una salida de extracción de polvo. Cuenta también con empuñadura auxiliar ajustable y un marco desmontable para un ajuste preciso de la profundidad de lijado.
Por último, si sigues preguntándote cuál lijadora de banda comprar, entonces deberías echarle un vistazo a los pros y contras de la Silverline Silverstorm 128965, los cuales te listamos a continuación:
Pros
Potencia: Cuenta con una potencia de 950 vatios, por lo que se trata del equipo más potente de esta lista, y a la cual podrías sacarle mayor provecho, sobre todo gracias a su botón de bloqueo, el cual podrás poner en funcionamiento cuando vayas a utilizar de forma constante el equipo, y gracias al que no deberás preocuparte por mantener presionado el gatillo que activa la lijadora.
Velocidad regulable: Lo mejor de este modelo es que podrás regular su velocidad a placer entre un mínimo de 120 rpm hasta un máximo de 380 rpm.
Aspiración de polvo: Al igual que en modelos previos, esta lijadora de banda es capaz de aspirar el polvo que se desprenda de las actividades que lleves a cabo con el equipo, el cual será almacenado en una bolsa incluida.
Contras
Bolsa: Es necesario estar al pendiente de la bolsa de polvo, puesto que al llenarse esta, el rendimiento del equipo bajará, y podría ocasionarte problemas.
Utilización: Esta lijadora de banda no puede ser utilizada de forma fija, por lo que si se busca un equipo con esta posibilidad, la Silverline Silverstorm 128965 no será la mejor opción.
» Revisa la información de años anteriores