DIY
The best laser meters
Laser Measure – Buying Guide, Opinions and Analysis
To make more precise and faster measurements, laser meters offer an excellent solution, since, in addition to avoiding the use of obsolete tapes and rulers, they offer, as a general rule, more reliable data and great comfort. However, it is important to consider some features before purchasing a particular model, in order to achieve adequate performance and reliable results. First of all, it is important that they have a compact size to be able to take them anywhere where we need to take measurements. The energy supply source is also important, generally batteries, to provide autonomy. One of the models best valued by users on the web is the Bosch GLM 30 Professional, with a very compact size, capable of measuring at a distance of up to 30 meters. Another interesting option is the Teccpo FR TDLM26P meter, which incorporates a rechargeable battery via a USB type C cable and offers IP54 resistance for greater durability.
Buying guide – What is the best laser measure on the market?
Over the years the measurement with tape measures in the area of ​​construction, architecture or carpentry has become increasingly obsolete. The inaccuracy of the measurements, the inconvenience of the extension mechanism that sometimes gets stuck, the deterioration of the tape with prolonged use are factors that make the application of this system archaic. With technological progress, a series of equipment from recognized brands has been developed, with the aim of facilitating the task of these professionals, granting precision and the ability to perform many measurements in a short time.
We are talking, without a doubt, about laser distance meters. These small pieces of equipment can quickly obtain very precise measurements by pressing a button, also known as rangefinders, these devices work by bouncing a laser beam off a fixed surface, and through a lens it receives the reflection of said light, calculating the time back thus generating the result of an exact digital measurement at a high speed.
Professionals have recognized the advantages of having a digital laser meter, which is why they have decided to renew their toolbox and exile the old steel tape measures. To acquire your first laser meter you must take into account the following aspects in this guide to buy the best laser meter:
Size
The distance meters stand out for being equipment that can be easily carried in the pocket of the shirt or pants. In the market there is a variety of brands and models but the size is usually between 14 cm long and a width of no more than 5 or 6 cm.
Due to their small dimensions, these devices are attractive to users, as they are easy to carry anywhere. Some include bags or covers to store them and have a hook to attach it to the pants and always have it within reach if you have to make constant measurements in your field of work.
Functions
In addition to taking measurements quickly and accurately, some models have the autosum option that allows the user to perform several measurements and a result is automatically generated that totals the addition of the calculations made. In the same way, they have a memory that stores 20 to 40 most recent measurements, for the subsequent documentary record that the professional must carry out, depending of course on the brand and model.
Among other functions, referring to the work area, it is important that your distance meter has a light source. The LED light is the most common currently used so that you have a good reading on the screen that allows you to easily view the data obtained even in low light environments such as basements, tunnels or warehouses.
The best thing about laser measurers is that two people are not needed to measure large distances or the height of a wall, a single operator is enough to get the exact calculations. It should be noted that the functionality of the meters has been extended to recreational activities such as hunting and golf.
Feeding
Like any digital equipment, laser gauges use batteries to function. Among the available models, most use AAA or AA alkaline batteries. But there are also the most expensive and sophisticated ones that use lithium batteries that allow many measurements to be carried out without being discharged, ensuring a greater autonomy than that of battery-powered ones. You must recognize if you will be using the meter constantly or if you need to do many calculations to make your decision, since it is worth making a greater investment at the beginning to avoid the later cost of excessive battery consumption.
designs
Manufacturers know that this equipment is often used in harsh work environments such as large constructions full of dust and dirt. That is why they have focused on developing distance meters with high resistance to dust, water and shock, as well as ensuring an ergonomic design with resin or rubber casings that protect it against falls, thus providing a good grip for the user. In the same way, they are usually light equipment, easy to carry in your pocket since their weight can vary from 70 gr to 200 gr the heaviest.
Scope
This feature is one of the most important to be able to choose which is the best laser measure on the market. The cheapest equipment can measure up to a maximum of 30 meters, on the other hand the most advanced and therefore more expensive, can calculate up to 250 meters, ideal for architects and engineers in large constructions.
However, if you are an amateur or just want to change your old tape measure for modern equipment, it is not recommended that you invest so much money in such professional equipment when there are other cheaper options that you can get the most out of for the work you do. Just check how much a cheaper model costs that you can always find in the comparison of laser meters.
The 5 Best Laser Measures – Opinions 2022
For engineering or construction professionals it is essential to have a laser meter and if you want to make an intelligent purchase you should review the suggestions made by users below to acquire the meter that suits your needs and budget.
1. Bosch Professional GLM 30 Laser Distance Measurer
Main advantage:
Among its most outstanding features we can highlight, on the one hand, the range of up to 30 meters between the equipment and the point to be measured. On the other hand, its great precision that will help you have exact numbers in each measurement.
Main disadvantage:
One of the elements that users miss in this type of device is that it does not have a level, which can prevent correct measurements when necessary.
Verdict: 9.8/10
It is one of the models most praised by buyers for its level of scope when measuring, and the level of precision that makes it very competitive in the market, added to the practicality with which it can be handled, which allows can be used by people who have not handled this type of device before.
Size and weight
First of all, we can mention that having compact, light and very useful tools is what anyone who requires them to carry out their daily work wants. It is worth mentioning that this model does not lack this quality.
Regarding the dimensions of this product, we can indicate that they are 10.5 x 4.1 x 2.4 cm, which allows you to carry it even in your pocket to enjoy its practicality wherever you are.
The weight of this laser measure is not a concern, since it barely reaches 100 grams, so it will be really easy to transport from one place to another.
Functions
We must highlight the functions of this laser meter so that you can identify and determine if this is the model you need to be able to meet your expectations and thus carry out the projects undertaken.
Its measurement function can be activated with the push of a button. In this way, everything will be more intuitive, practical and simple, so that you can carry out the measurements you need in a very short time and without complications.
And if at any time you need to measure different spaces, to finally get a total sum, this device offers the autosum function that will help you in this task.
range and battery
One of the aspects that worries those who decide to buy one of these devices is the scope of their measurements, especially if you normally work with fairly large spaces. Similarly, the duration that its batteries can offer to work quietly for a long time.
This meter has a range of up to 30 meters between the reference point and the device. This measurement will have an accuracy of ±2 mm. That is, your calculation will be very successful.
Finally, we must point out that this equipment needs two AA alkaline batteries, to provide proper operation and help you achieve the precision and quality that this laser measure is capable of offering to all its users.
2. Teccpo Laser Measure 50m
It is a multifunctional meter that allows you to calculate distance, volume, area and length, so it can be used domestically or professionally in the construction and remodeling of rooms, buildings, warehouses, factories, among others.
It offers fast and effective measurement in just 0.5 seconds, due to its large optical lens and two light-sensitive holes. In this way, you can decrease the response time during the measurement. In addition, this provides greater visibility of the laser projection in high light situations, thus providing a clearer and more stable measurement.
To display the data, this instrument has an LCD screen with backlight, which allows information to be displayed with large characters. As if that were not enough, it includes a bag to transport the equipment in a safe and practical way.
The best laser measurer must be capable of providing precision and multifunctionality, as is the case with this Teccpo brand model. Let's learn more about its pros and cons.
Pros
Scope: It has a wide measurement range, from 50 mm to 50 m, which allows you to use it in different projects at a professional or domestic level for greater functionality.
Battery: The battery can provide up to 8,000 measurements on a single charge, so it offers great autonomy. Also, it is possible to charge it with a USB type C cable included in the package.
Measurements: It can be used to measure area, distance, volume and Pythagoras. It can also provide addition and subtraction calculations, which favors the versatility of the equipment.
Cons
Case: It could be difficult to fit the device in the carrying case included in the package, since the storage compartment is a bit narrow.
3. Rockseed Laser Distance Meter 100M Mileseey
This device has a measurement range of 100 m, so it can be used to measure large structures at different distances. Therefore, it is appropriate for use in the fields of construction and design, but it is also suitable for projects around the home.
It is important to mention that it is capable of measuring area, Pythagoras, volume, distance and perform continuous addition and subtraction measurements, which increases the possibilities of use. In addition, it offers a margin of error of ± 2 mm, so it can give very accurate readings.
On the other hand, it incorporates a large LCD screen that has a backlight to improve visibility in any space. As for the laser beam, it offers a system that allows it to withstand light interference, which gives you an easier reading even in direct sunlight.
If you are looking for a laser measure that does not cost a lot of money and is practical, then it is recommended that you carefully review some of the main features of this model.
Pros
Bubbles: Its structure incorporates 2 bubble levels, which allows you to make measurements in a traditional way to increase precision.
Resistance: It offers IP54 protection, which provides a high level of impermeability against splashes. In addition, it can resist contact with dust and dirt, which promotes a long service life.
Memory: It has a memory function that allows you to save up to 20 information records, so it is possible to carry out subsequent calculations with previously made measurements.
Cons
Instructions: The instructions for this meter are not available in Spanish, but are only translated into English, German, French, Russian and Italian, which could be a disadvantage to fully understand the operation of the equipment.
4. Lomvum Laser Distance Meter 50M Professional Meter
If you are looking for a reliable, easy-to-handle laser measurer that you can even carry in your pocket, you are probably interested in the Lomvum LV5800 model.
It is a professional capacity meter with which you can measure a distance of up to 50 meters, enough for various types of analysis in construction, for example.
It has an attractive design and ergonomic features, since it is light and has a rubber edge designed to help hold it more firmly. It is equipped with 2 levels of bubbles and its rubber buttons have indicators to provide intuitive operation regarding the functions of the meter.
On the other hand, the system is quite complementary, being able to generate the results in the units of meters, feet and inches, so that it is more comfortable to use for different people.
Lomvum offers you a fairly competitive laser meter among other models, so it may be convenient for you to thoroughly evaluate some of the most relevant details in its performance:
Pros
Precision: The device works with a reliable measurement system, which provides good precision in the data obtained.
Formats: You will be able to select the presentation format for the measurements, whether you feel more comfortable reading meters or inches.
Screen: It has a good quality and large screen, which will help you manage the functions of the equipment and offers backlighting.
Accessories: The purchase is accompanied by useful and necessary accessories for handling the meter, helping to make the most of it in each session.
Cons
Outdoors: The operation of the device may be affected by strong sunlight, since the background material of the screen does not have anti-glare qualities that can prevent the effect.
5. Hilti PD-2062051 E Laser Range Meter
According to user recommendations, the Hilti PD is one of the best laser meters of 2022 because it is developed with the most advanced technology, and has a maximum range of 200m with great precision.
It also has the ability to perform accurate and safe measurements in hard-to-reach places thanks to its high-fidelity measurement system, which uses one million lasers per second so that data reception is immediate.
Customers say that the integrated optical sight is an unbeatable advantage as it contributes to the accuracy of the measurements obtained, as well as the indicator light that serves as a reference to set the support point when calculating distances.
Its ergonomic and robust design is waterproof and dustproof, ideal for use on construction sites, it is available in black and red. For its operation it uses two AAA batteries and its illuminated screen facilitates the reading of the data.
Do you have doubts about which laser measure to buy? Then proceed to review the positive and negative elements of this model, to see if it contributes to your decision.
Pros
Memory: It is capable of saving the last 30 measurements so that you can retrieve or view them some time after the calculation is made.
Versatile: At the time of being taken for outdoor work, you can use the integrated optical viewfinder so you do not have any limitations despite the place where you use it.
Accurate: It has a precision of ± 0.04mm so that you are totally sure that the results will bring your work to a successful conclusion.
Range: This equipment can reach a maximum measurement distance of 656 feet so you can make calculations in fairly large spaces.
Cons
Price: Some users have stated that the biggest disadvantage of this product is its price, which is high.
Bosch Professional GLM 30 Laser Distance Measurer
With a small size and the ability to measure a linear distance of up to 30m, this EDM is among the best laser measurers of 2022 as it is an easy-to-use tool.
It has an excellent accuracy index that gives certainty and reliability to the data obtained by its users with the press of a single button, thus facilitating the work of architects, engineers, experts and other industry professionals.
Customers highly recommend it because it has the auto-sum function that allows them to take more than one measurement accurately, it also stands out for being compact and lightweight, that is, it can be easily carried in a pocket, and uses AAA batteries that are included.
It is designed in blue and black with rubber bands on the sides that allow a good grip, the screen that it has is of good sharpness and the support of the Bosch brand makes it a favorite with customers.
As the best laser meter of the moment, this model is described by users, so it is pertinent to also review its most relevant positive aspects, which we can learn about below.
Pros
Laser: Its laser measurement system allows you to have great precision that will be better than an ultrasound meter or any manual measurement.
Range: It is possible to make very precise measurements of up to 30 meters between the meter and the object to be measured, so its range is quite high.
Versatile: In addition to performing the measurement, it allows you to use the autosum function to add the previous values ​​to the new recorded value, two key examples of its level of versatility.
Compact: Its compact and lightweight design allows it to be carried comfortably in any pocket without causing inconvenience or discomfort.
Accessories: It has a protection bag, 2 1.5V AAA batteries and a downloadable instruction manual in PDF format.
How to use a laser measure
Laser gauges are an alternative to traditional metal tapes. They are used to calculate lengths, widths and heights up to about 198 meters. They are generally considered accurate to within 3 millimeters of error when measuring a distance of up to 91.5 meters.
who use them
Laser measurers are primarily used by contractors, insurance workers, architects, civil engineers, and anyone else who needs to do a lot of measurements on a day-to-day basis. However, many homeowners may also need to purchase a laser rangefinder to take various measurements around their home.
How to take a measurement
To use a laser measurer you will need to place the device at one end of what you want to measure and then aim the laser beam at the other end. If there is no wall or object at the other end, you can place a target at the point you want to measure to.
The process is very similar to measuring with a traditional tape measure, however, instead of using a metal tape, it uses a laser beam, which is much more precise and practical. When you have the meter positioned correctly, press the button to measure and it will calculate the distance measured by the laser beam and display it on your screen.
The laser measurement can be done in two ways, either the meter sends the laser to hit the target, and compares its reflection with the sent light, or calculates the time it took for the optical pulse to be reflected back to the target. device. Some laser rangefinders even allow you to measure multiple distances and add them up automatically.
Practice makes perfect
As with any new technology, we recommend that you start with easy measurements and work your way up to more complicated measurements as you get more and more practiced with your laser rangefinder. Once you get comfortable with the way the laser rangefinder operates, you will naturally begin to trust the results more. This instrument is designed to take accurate measurements and meet your expectations if you use it correctly.
Maintenance and cleaning of your laser measure
It is important to keep the laser cleaned and aligned correctly, as only then will you be able to get measurements that are consistently accurate. Keep a good lens cleaner handy and use it regularly. Also, keep the laser measure in its box when you are not using it, this avoids possible scratches on the lens caused by other items in your toolbox.
Benefits of laser meters
Laser gauges are typically quicker to use than conventional tape measures, while avoiding inaccuracies that can be caused by a crooked or loosely tensioned tape measure. On the other hand, its digital display is easy to read, and the laser meters eliminate the difficulties of measuring high ceilings or spaces that are more difficult to reach.
The most popular brands
Laser measurers have positioned themselves as a new tool in the construction and surveying sectors, because they allow more precise and reliable data to be obtained. The Bosch, Leica and GRDE companies have manufactured models with efficient features that have won the preference of users and they show it on the web.

Robert Bosch started a small precision engineering and electrical engineering workshop in Germany on November 15, 1886, together with a mechanic and a messenger. Today, the Bosch brand has established itself throughout the world with more than 260,000 employees and products that stand out for technical perfection and quality in their development.
The research of this company has extended to diverse sectors of daily life. The 264 production centers are responsible for innovating and applying cutting-edge technology to items related to cars, electrical and garden tools, household appliances, heating, systems for industry and commerce, and various solutions, among others.
Bosch has 130 years of history guided by honest work, always seeking to achieve the well-being of users in the different areas of their lives. Each product is characterized by freshness, brightness, precision, flexibility, efficiency, versatility, comfort and power… in short, solutions that make user experiences more pleasant.
One of the items that can be found in the catalog of this renowned company are the laser meters, which guarantee better results. With one of these teams you will get reliable numbers thanks to the technical reliability with which it was conceived and developed.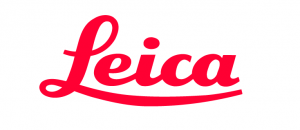 Leica is a company whose origins date back to the 19th century, when Kern & Co. was created in Switzerland. However, it was a hundred years later that the foundations were laid for what has become so far. It is divided into three companies focused on diverse fields: Leica Camera AG (photographic cameras) Leica Geosystems AG (surveying) and Leica Microsystems AG (medical equipment).
The Leica Microsystems AG brand is the main brand and licenses the others. The area dedicated to topography has established itself as one of the pioneers in this field by developing visionary tools in the field. Its work team has the goal of innovating with a dedication focused on quality.
Leica Geosystems is recognized throughout the world for the production of precision optical instruments equipped with the latest technological advances. Its offer includes smart antennas, digital levels, self-learning multistations, GPS systems and many other products and accessories in the areas of agriculture, meteorology and topography, mainly.
Leica laser measurers are equipped with modern systems that guarantee an exact measurement to make the best decisions in the field of work. These tools are used all over the world, due to the benefits they offer.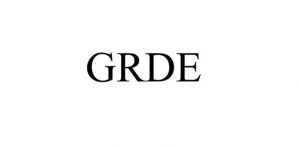 The GRDE company started operations in 2010 in China and focuses on the production of electronic gadgets that give users the power to freely enjoy the adventures that come their way in life. Realism, innovation, perfection and progress are just a few words that define the articles of this company.
In its few years of history, the brand has strived to specialize in the manufacture of power banks, portable chargers, headphones and other electronic instruments. They also stand out in the design and marketing of lamps with LED lighting technology, which has lower energy consumption.
It has a research team that studies the market and is aware of people's needs to create solutions that improve user experiences. GRDE articles guarantee a brilliant development with unlimited possibilities and high technological power; In addition, they comply with international safety standards.
In its products, laser meters stand out, equipped with modern functions to deliver clear and error-free results in the spaces where they are used. These tools are also characterized by a fairly competitive price according to the potential and durability they provide.
» Review information from previous years
Bosch Zamo Medidor láser
Este medidor de la reconocida familia Bosch, goza del prestigio de su fabricante y cuenta con la confianza de sus compradores quienes lo consideran el mejor medidor láser de relación calidad precio, por ser uno de los más baratos, así como un excelente y preciso medidor láser de distancia por su pequeño y compacto tamaño.
Tiene un alcance máximo de 20m, idóneo para decoradores, diseñadores de interiores y otros profesionales que no ameritan calcular grandes trechos. Se alimenta a través de dos baterías AAA que vienen incluidas.
Los usuarios explican que su uso es muy sencillo, ya que sólo deben presionar un botón para ver la distancia entre el borde de referencia y la superficie en la que se proyecta el láser e inmediatamente tendrás la medida exacta en su pantalla digital.
Está diseñado en color verde con negro, sus dimensiones son 10 x 3,6 x 2,3 cm y su liviano peso de 82 gr te permiten llevarlo a cualquier lado en un bolsillo.
Si quieres encontrar un modelo representativo de la mejor marca de medidores láser, los usuarios dicen que ha de ser este ejemplar, así que resumimos los aspectos positivos y negativos sobre el mismo.
Pros
Alcance: Con este equipo puedes medir con gran precisión distancias de hasta 20 metros, por lo que tiene un alcance considerable para trabajar en espacios que no sean demasiado extensos.
Digital: Cuenta con una pantalla digital que te hará más fácil la lectura de los resultados incluso si estás en una posición algo incómoda.
Memoria: Puedes utilizar su función de memoria para guardar varios resultados y así poder visualizarlos nuevamente si así lo requieres.
Maniobrabilidad: Cuenta con un sistema de agarre soft grip y función Hold para manejarlo con comodidad activar su funcionamiento con sólo presionar un botón.
Contras
Suma: Para algunos usuarios parece una desventaja el hecho de que no hace la suma automática de dos o más mediciones, pero esto no es realmente una limitante acerca de su funcionamiento.
Suaoki S9 60m Telémetro láser
Si andas buscando un dispositivo digital para reemplazar la engorrosa y clásica cinta métrica, te debes preguntar ¿Cuál es el mejor medidor láser?
Y los usuarios sugieren al Suaoki S9 como el más práctico, sencillo de usar y resistente medidor, con un alcance de 60m que te permite calcular correctamente la distancia entre un punto y otro sin necesidad de tener un compañero.
Tiene un resistente diseño, protegido por una carcasa de goma que soporta golpes y caídas además de garantizar un soporte estable. Es por