DIY
The best orbital sanders
Orbital Sander – Buying Guide, Opinions and Analysis
Sanders are very useful tools, not only for professional carpenters or cabinetmakers, but also for DIY enthusiasts and in general, for all those interested in giving a luxurious finish to their wooden surfaces. In the same way, they are useful when it comes to repairing a large number of pieces of wood such as boards, slats, fences, skirting boards, among others. If you want to buy this tool, you should know that there are different types of orbital sanders, such as handheld, right angle, larger capacity and in-line. Based on the quality of its brand and features, we recommend the Bosch PEX 300 AE sander, which can work various materials with little effort. It allows to graduate the power and, in addition, it has a dust suction system for greater cleaning. We can also recommend the Ginour 010DE, as it reaches a maximum speed of 13,000 rpm and can be adjusted in 6 levels for greater versatility. Also, it comes with sandpaper and polishing pads.
Buying Guide – What is the best orbital sander on the market?
Designed for all kinds of uses, especially within the finishing of different DIY tasks, the orbital sander is a complete and versatile product with which to work and finish any task you do. In order for this finish to be the most suitable, we offer you some ideas, from our guide to buying the best orbital sander, so that you know exactly what you should look for in these products.
Operating power and control
When we decide to buy an orbital sander, it is convenient that we take a look at the power, as the first important element. This power is what determines the work that we are going to be able to carry out with the sander that we are evaluating. That is why it becomes one of the most important aspects when it comes to making a comparison of orbital sanders.
In general, the power itself is not particularly high, ranging from approximately 125 to 300 watts of power. A power that normally hovers around the central area, although the truth is that the higher it is, the more effective the product will be. In fact, for tasks on materials of a certain hardness or removing thick debris with heavy-duty sandpaper, it is advisable to have products with greater operating power.
This power must also be easy to control, since, depending on the different materials, the rotation speed offered by the product must vary appropriately. Generally, the regulation works through a wheel or speed system, which allows you to adjust it according to what you need. The higher the adjustment level, the more versatile the tool will be when working.
Measurements and assembly of the sandpaper
Once we have already considered the purchase of the product, within the elements that establish a good and economical orbital sander, it is necessary to see the measurements of the sandpaper area, as well as its assembly. Two fundamental elements that mark the quality and work capacity of the product.
Regarding the measures, these are very diverse, counting on the market with models that use rectangular type sandpaper or circular type sandpaper. In this case, the rectangular models are mainly for use on wood and the like, while the circular ones are usually used for surface polishing or general plastering of any surface. A complete and versatile offer depending on what you need.
Finally, we have to take a look at the assembly of the sandpaper, which is usually one of the most problematic elements when working. In order for the product to have good quality, this mounting system must be easy and simple, so that the sandpaper is well fixed and the process does not take a long time. In the rectangular models, the sanding works by means of tweezers while in the circular ones it includes pins or other elements. Whatever it is, verify it before making your purchase to avoid inconveniences.
comfort and cleanliness
To end our advice, it is time to talk about both the comfort of using the product and its cleaning. Starting with comfort, this partly depends on the format of the product's fastening elements. Depending on the model, we can find a fastening system through a handle, which allows the product to be moved along the surface, or with a circular handle that helps maintain control in eccentric models.
In both cases, these fastening elements must be made of quality materials that prevent the product from slipping out of our hands. This material must also be soft, so that your hands do not suffer during the use of the product, nor problems such as chafing or calluses are generated. In any case, the options are diverse, so it is convenient to assess the one that suits us best.
As for cleaning, it is fundamentally based on the suction and dust removal system included in the sander. Something that today does not influence how much the sander costs and that, in return, improves your health and comfort significantly.
In general, we should not bet on any sander that does not include, at least, a system that, by connecting a vacuum cleaner, allows us to remove dust while we work. Some products include the vacuum cleaner directly, being of better quality than the first ones we have mentioned.
The 5 Best Orbital Sanders – Opinions 2022
In DIY and carpentry activities, being able to sand, smooth, shine and/or polish wooden surfaces with increasingly smooth finishes is the ideal goal of all professionals or enthusiasts of these jobs, which is why orbital sanders they are gaining a lot of popularity. If you are looking for one of these devices, we recommend the following models, which are highly requested by users.
1. Bosch PEX 300 AE Random orbit sander with case
Main advantage:
The precision of the sanding and, in addition, the power with which it performs each of its tasks are the main advantages of this Bosh model PEX 300 AE orbital sander, since it is perfect for home or DIY tasks, as well as for jobs professionals.
Main disadvantage:
The only downside to use reported by a buyer is that the dust filter may not be as effective as when working over large areas it releases some debris which could be a bit of a nuisance but this could be due to the packaging not being well adjusted, so we recommend that before using it, these details are checked.
Verdict: 9.8/10
Among the orbital sanders, the Bosch PEX 300 AE is one of the most recommended in our list of products, not only for the high quality of its work results, but also for its relationship with the price that will allow you to save money and buy a Strong and efficient team.
Power and revolutions
One of the main characteristics of this type of sander is the power it provides to your work, guaranteeing that you will be able to do it quickly and with the desired results; It has an absorption power of 270 W, which is provided by its 125 mm sanding plate.
It has an eccentricity of 2 millimeters and, in addition, it has a super modern system: the Bosch electronic Paper Assistant, so that changing the sandpaper is a quick step and so that it does not take up much time in assembly.
Also, this sander offers you the possibility of preselecting the number of revolutions without scales that you want to apply to the surface to be worked on, so that you can have much more professional results and without the least effort; It also allows you to combine the regulation of these revolutions through the integrated electronic control.
Design
This tool has a modern and attractive design. Thinking about your comfort, its manufacturers made it really light for when you carry out from the simplest to the most ambitious jobs, because it is very easy to handle thanks to its weight, which is only 1.5 Kilograms. In addition, its dimensions in centimeters make the tool one of the most compact on the market because they are 38 x 29.8 x 14.7 cm.
Also, when purchasing this sander you buy a case for its transport, which will not only allow you to take it to where you want to work, but will also allow you to keep it safe when you are not using it, protecting it from blows or any other type of external elements that can deteriorate its quality.
Working with this tool is also safe for each of the people who have the opportunity to use it, since the handle of the sander has a special material so that the grip on it is comfortable and slips that could cause accidents are avoided. It also has a Softgrip anti-vibration system.
Cleaning
Another of the main characteristics of this orbital sander is that it will allow you to work with a complete cleanliness of the area and without having to worry about the dust that this DIY activity normally leaves, because it has a tool with a microfilter integrated into the body of the equipment. a suction system that will leave the space where you work and also the surface without residue.
2. Ginour Orbital Sander
This model offers 300 W of power, to reach a maximum speed of 13,000 rpm, which is adjustable in 6 levels, so that you can adapt it to the type of work you are doing. In this sense, it is important to point out that it presents an eccentric movement with rotation to provide high performance when sanding and polishing.
It also comes with 15 125mm sandpapers, which are suitable for metal or wood, among other surfaces. However, it also comes with a wool pad and a sponge pad, which are very useful for polishing smooth waxed wood, but also work for glass, marble, etc.
Good to know that you can easily change accessories to speed up the process. In addition, it has a built-in micro-filter dust collection system to prevent excess dirt from entering the workspace and reduce maintenance time.
If you are looking for a good sander to carry out DIY tasks at home, then this model may interest you. Let's review its most relevant features before making the purchase.
Pros
Performance: It can reach a maximum speed of 13,000 rpm, thanks to the 2.5 A motor that has a power of 300 W.
Collection: It has a mechanism that absorbs dust with the help of a microfilter, which allows the work area to be kept cleaner. In addition, the box can be easily removed for emptying.
Accessories: The package includes 15 sandpapers: 5 grit 80, 5 grit 120 and 5 grit 180, so you can use the tool for different purposes. In addition, it comes with pads for polishing marble, glass and waxed wood.
Cons
Heating: This machine is not prepared for industrial use, since it heats up when used for long and demanding work days.
3. Black & Decker KA300-QS 135W Orbital Sander
Among the best orbital sanders of 2022, a Black & Decker representative could not be missing. The KA300-QS orbital sander has a large sanding base that allows you to work with sandpaper in sizes 92 x 230 mm. It is ideal for removing paint and varnish on flat and vertical areas such as doors, walls and dashboards.
It has an ergonomic front handle and the paper adjustment is through a clamp and lever system, for a simple and comfortable use, it also allows sanding to the edge for a better finish.
It works with a power of 135 W to develop a speed of 11,000 rpm and has a lock button for safe operation It has a suction adapter to be able to attach a dust extraction system, and the cable has a length of 2 meters for a comfortable Action ratio.
Black & Decker are widely accepted by the DIY community and since it is considered by many users to be the best brand of orbital sanders, we want you to know the advantages and disadvantages of this model:
Pros
Base: The best thing you will find with this Black & Decker orbital sander is its base since it is wide enough and its design allows you to sand even the edges.
Handle: its structure has a handle on the front of the equipment so that the user obtains greater control and fixation when using the sander.
Clamps: as well as, the paper can be attached to the sander by means of clamps in order to obtain the desired tension.
Cons
Hardness – A customer reportedly stated that the hardness of the base of this sander makes it great for a flat surface but not very good at getting rid of potholes.
Paper – Another person commented on the issue they experienced due to the sandpapers they installed constantly coming loose, although they accepted that it may have been the installation or the unique model itself.
4. Tilswall 200W Electric Detail Sander Mouse 15000RPM
With an orbital sander you could considerably reduce the amount of work, when you want to improve the wood finish, for example.
In these cases, a model like the Tilswall one could be very useful, since it has a power of 200W, in order to reach speeds of up to 15,000 RPM and easily sand the surfaces of various materials.
It also has a dust container, where much of the waste generated by the action of sanding will be stored, helping to minimize the mess that you must clean up later.
On the other hand, it has a compact size and a relatively light weight, making it easy to handle, depending on the selected power. In addition, you can use it as soon as you take it out of the package, thanks to the fact that 12 sandpapers of varied abrasion are included, so you can install the one that suits you best.
If you want to know what you could get by purchasing this Tilswall orbital sander, we have listed some of the most important pros and cons:
Pros
Power: The Tilswall equipment reaches a high power that provides a good level of stable RPM, to guarantee effective operation on various materials.
Deposit: The presence of the dust deposit will help reduce the dirt generated when sanding, so that cleaning when finished is much easier.
Design: The casing has been designed in a way that guarantees proper ventilation, keeping the temperature at a safe level and extending the useful life of the equipment.
Spare parts: With the purchase of this product, you will obtain several spare sandpaper units, so that you can change them when necessary.
Cons
Vibration: Keep in mind that the equipment will generate a high vibration when it is at its maximum power, so you may need to use both hands when you want to turn it off.
5. Bosch Professional 0601070400 GSS 23 A Orbital Sander
If you are looking to buy a professional orbital sander, Bosch offers you this model with a strong construction with a reinforced staple system and an extra-hard sanding plate (92 mm wide and 182 mm long), for dry sanding wood, plastic, plaster and surfaces. painted, with good performance and results, without neglecting comfort.
In this sense, it has an ergonomic Softgrip handle and an absorbed power of 190 W that gives you good support and a comfortable start, to work effectively for long periods and without getting tired. It also has an extraction system, which includes a micro filter, which allows you to keep the work area clean and the cooling vents free of dust and dirt, for a pleasant and safe job.
It develops a speed of 12,000 rpm, which, together with its good power and robustness of design, offer you a long useful life.
If at this point you still have not been able to determine which orbital sander to buy, let us help you a little more. Here are the positives and negatives of this element:
Pros
Filter: one of the most appreciated aspects of the Bosch GSS 23 A Professional orbital sander is that it has a special micro filter that is responsible for cleaning the expelled air as much as possible to avoid excessive presence of dust.
Ergonomics: the design of this equipment is quite ergonomic as it has soft padded fasteners that allow it to be used with great comfort.
RPM – It is capable of reaching an RPM speed of 12,000 under no load, so it is quite powerful and will help you finish the sanding and polishing of your DIY and woodworking projects.
Cons
Sandpaper: only 120 sandpaper is included with the purchase, so if you require something more specific, you must purchase it separately.
Suitcase: it does not include a transport case, so you must allocate a space for it in your workshop.
Bosch PEX 300 AE Random orbit sander with case
Bosch, one of the leading brands in household appliances, has always stood out for the quality of its products, and among them the PEX 300 AE universal sander stands out as the best quality-price electric orbital sander in our selection.
This model allows sanding and polishing comfortably and without much effort, all kinds of surfaces, whether wood, metal or plastic, because it has a soft Softgrip handle and low vibration level in a light and compact design. In addition, to carry out the work in a cleaner and more pleasant way, it has a dust suction system with an integrated microfilter.
To complement the comfort of its operation, this best Bosch orbital sander has an electronic system that allows you to preselect the number of revolutions depending on the type of material and includes a Paper Assistant for quick and precise change. In terms of security, it has a cardillo closure for a reliable fastening.
When looking to buy the best orbital sander of the moment, it is important that you take into account the type of performance you require from it, since there are professional and domestic models:
Pros
Design: orbital sanders are equipment used mostly in DIY tasks for cleaning and perfecting wood and surfaces. This model stands out for having an ergonomic and fairly light design that allows the user proper and stable handling to avoid accidents.
Reservoir – Because sanding causes a lot of waste that is difficult and messy to clean, this Bosch PEX 300 AE orbital model has a handy built-in reservoir that will allow you to store the remnants until you can dispose of them where you prefer.
Uses: In addition to functioning as an orbital sander, the design of the Bosch PEX 300 AE equipment allows it to also be used as a polisher. Thanks to this, you will be able to apply wax to surfaces and remove the shine very quickly and easily.
Adjustments – Since not all surfaces the orbital sander can be used on are made up of the same hardness or materials, we find it an advantage that the Bosch PEX 300 AE allows you to adjust the RPM number so that It can be more aggressive or more delicate depending on your needs.
Storage: and considering the importance of keeping workshops and tools in order, the Bosch team with its PEX 300 AE orbital sander decided to integrate a new cable guide with a special knob that allows the equipment to be hung on the wall.
How to use an orbital sander
For DIY jobs and polishing metal surfaces, there is nothing better than an orbital sander. Since you already bought your tool, you may be a little anxious to start using it. That is why this article is prepared to guide you on how to use your orbital sander safely and efficiently, to get the most out of your tool.
Check the instruction manual for your tool.
Before you begin using your sander, it is important that you review the instruction manual for your tool. In addition, you should know the type of sander you purchased, whether it is rectangular or disc. In this way, you will be familiar with its parts and you will know some of its functions, among other features and specifications that are necessary to know.
Place the appropriate sandpaper on the rectangular orbital sander
Select the sandpaper of your choice according to the type of surface to work on. You can take a sandpaper with specific dimensions, depending on the model and size of the base of the sander. Next, place the sandpaper according to the model of your sander. Some have a velcro closure to fix it very easily, while other models use the lever or clamp system, which consists of opening the lever and inserting the sandpaper on one side and stepping on it. Next, the sandpaper is folded to the other side and with a slight pressure the other lever is opened and fixed, verifying that it is stable.
Proceed to drill the base of the rectangular sander
It may be the case that the sandpaper you are using is not perforated, in order to suck up the natural dust produced by sanding. To do this, locate the perforator of the sandpaper and place it on the sander, applying light pressure until it clicks, indicating that the sandpaper is already perforated and ready to be used.
Place the appropriate disc on the disc or orbital sander
Select the appropriate disc according to the work you are going to do. Place the disc on the base of the sander and proceed to fix it with the key and screw provided in the package. Next, place the sandpaper according to the surface to work on the disc. These models of sanders use a velcro or cardillo closure system for fixing.
Attach the dust collection attachment to the sander
This accessory usually consists of a small container or bag that is attached to the back of the sander. Locate the connector or nozzle on the device and proceed to place it, gently screwing it in until it is completely fixed. In some cases, the container is screwed down with a key for added security.
Plug in the sander and turn it on
Plug the sander into an outlet with the voltage listed in the instruction manual. Proceed to turn it on and you will see how the disk rotates. Grab the sander by the handle and start rubbing the surface several times until it's sanded to your liking.
Throw the debris out of the dust collection bag
When you are finished using the sander, turn it off and unplug it from the outlet. Proceed to remove the waste container from the sander and throw out the dust contained in it. Clean it with soap and water. In case it is a textile bag, wash it with water and detergent and dry it naturally.
Use the sander as a car surface polisher
The process is very simple. To do this, remove the sandpaper from the rotating disk and place the special sponge for polishing surfaces in the sander. If you wish, add a small amount of polish cream to the surface of the car. Turn on the sander and go over the car in the same way as if you were sanding a material, until the car is polished.
The most popular brands
In order for you to choose the best orbital sander, we have reviewed the most relevant characteristics of some models and compared them with the comments of users on the Internet. But this time we want to analyze the most important brands of this type of tool, among which are Bosch, DeWalt and Makita.

Robert Bosch GmbH is a German manufacturer with more than 300 subsidiary companies worldwide. It was founded in 1886 by Robert Bosch, when he established his precision mechanics workshop to produce industrial tools, in Stuttgart, Germany. This company internationalized in 1925 supplying components for the automotive industry.
BOSCH has more than 3,000 patents worldwide. It is a visionary corporation that has diversified thanks to investment in research and development, to create reliable and durable products with a high quality guarantee, through its lines: automotive, household appliances, construction technology and tools for professional use.
One of the tools that BOSCH produces are orbital sanders, designed to achieve stability in restoration work, marquetry, reforms, among others. Likewise, they sand and polish metal, wood, putty or plastic paint surfaces, whether flat or concave, guaranteeing excellent finishes.
These tools are powerful and ergonomic, they have an Easy-Fit system which improves the grip of the sandpaper. They evenly distribute the application pressure and reduce vibrations, making them very comfortable and effective, reducing fatigue and working time. They also have a microfilter for maximum cleanliness and protection against dust.

In 1924, Raymond E. Dewalt developed an innovative tool, the radial arm saw, to reduce the effort involved in carpentry work. This is how DEWALT was born in Pennsylvania, United States. From there he produces power tools for the construction and carpentry industry.
More than 90 years add up to DEWALT's history in the creation and manufacture of power tools and professional machinery. It has a wide range of more than 250 electrical devices, 200 battery-powered and about 800 accessories. This brand offers high quality products, made with high levels and standards of durability and protection.
The innovation, performance and reliability of its products is exceptional, since they meet the expectations of users, even in extreme conditions. Among those is the orbital sander with a high-performance motor, aluminum bearings for non-stop use.
This device has a speed control system (CFS) that eliminates scratches, offers application flexibility, fast material removal, as well as long-lasting fine finishes. It has a sawdust collector to clear the working environment and vibration control to minimize fatigue of use.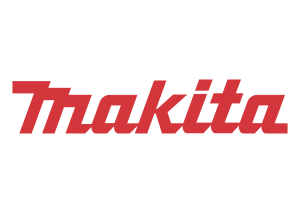 In the tool industry, MAKITA is an important benchmark. This company founded in 1915 in Nagoya, Japan, by Mosaburo Makita began operations as a workshop dedicated to the sale and repair of electric motors and transformers. Its history, as well as a series of transformations, have led it to become an important multinational, currently reaching more than 150 countries.
Always thinking about satisfying market needs, MAKITA in its 11 manufacturing plants worldwide, innovates and develops power tools for professional and industrial use. It has a catalog of more than 500 items such as: drills for demolition and concrete drilling, staplers, chainsaws, hedge trimmers, among others.
In the same way, the orbital sander can be mentioned, designed with a powerful motor that offers great sanding capacity. They allow a quality finish on different materials. They are usually small and light, manageable with one hand.
They have a damping system to reduce vibrations and a vacuum bag for dust collection. Likewise, there are versions of these devices that work with a very useful Lithium-ion battery, if you want to avoid inconvenience with the cable.
» Review information from previous years
Timbertech Lijadora Neumática Orbital Pulidor diámetro 150 mm
Si buscas cuál es la mejor lijadora orbital neumática, Timbertech te ofrece una buena alternativa con el modelo DLES01, práctica lijadora que trabaja con aire comprimido para realizar excelentes acabados en labores de carpintería y bricolaje.
El diseño compacto y ergonómico de esta mejor Lijadora orbital la hace ligera y fácil de manejar. Cuenta con una perilla para regular la velocidad a una máxima rotación de 12.000 rpm, e incluye válvula de vaciado y silenciador para complementar la comodidad y versatilidad del funcionamiento.
La rosca de conexión mide 7 mm y la placa de lijado tiene un diámetro aproximado de 15 cm. Incluye 3 discos de lijado, P60, P80 y P120, los cuales son de sencillo montaje y se fijan con sistema de velcro. Además, sus 89 dB la hacen un aparato muy silencioso en su categoría. Incluye llave inglesa para adecuada instalación.
Si no tienes intención de gastar demasiado en una lijadora para las tareas de bricolaje, las características de esta opción considerada por algunos cibernautas como la mejor lijadora orbital por 30 euros pueden agradarte:
Pros
Perilla: uno de los aciertos encontrados que presenta esta lijadora orbital es el hecho de que ésta cuenta con una perilla especial que te p