Tech
6 important features to consider before buying a calculator
Calculators are devices with which you can perform mathematical calculations quickly and easily. Currently, advanced models could be classified into three types: scientific, financial and graphical. In this space we will dedicate ourselves to deepening and knowing a little better these three types of calculators, as well as indicating what you should check before choosing which one to buy, to complement your study or work tools.
Scientific calculator
A scientific calculator works with a series of components that allow it to solve equations of different types, among which are the trigonometric and statistical types as main ones. They are widely used in schools and universities, as well as in a wide range of work areas.
Today's scientific calculators can have different features, as well as their own advantages and disadvantages. In order to know which scientific calculator to buy (In this link you can find some purchase options), you must take into account various aspects that will guarantee you a much more satisfactory and practical investment.
These models are the most common after the standard, because their capacity is sufficient to satisfy the requirements of high school and university students, depending on the career they are studying, given that specific science and technology subjects may require higher capacity calculators.
Financial calculator
The financial calculator is designed to work with mathematical, statistical and economic calculations, being widely used by accountants, bankers, economists, businessmen, stockbrokers and more, so its application and utility is quite wide.
Modern alternatives have screens that can display a certain number of lines, either to manage the menu and its functions, as well as to navigate through spreadsheets if the program allows the creation of these.
You can find models with compact sizes that are easy to handle or that also include accessories, such as protective caps or rechargeable batteries. It is also worth mentioning that their weights are usually light and you can buy models that work with solar energy, so you do not have to worry about replacing or recharging batteries.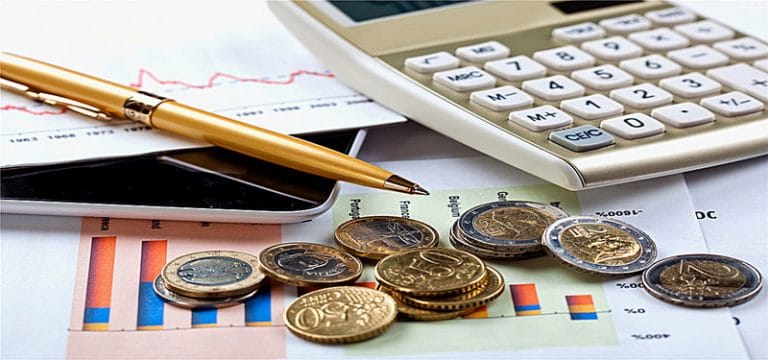 Graphic calculator
The advanced model of modern graphing calculator can, as its name indicates, render graphs on its screen, a very useful function in architecture and engineering. In addition to this, the system and chip with which this type of calculator works also allows them to perform calculations of complete systems of equations, work with variables, basic arithmetic operations and much more.
The first models were launched on the market in the 1980s, by the renowned Japanese brand Casio, which is also credited with the development and innovation of the calculator as a tool for students and professionals, along with other industry majors such as Hewlett-Packard or Texas Instruments.
They work with microprocessors, can be programmed and have integrated alphanumeric keyboards, to facilitate data entry. Some models feature high-capacity chips that allow you to solve algebraic equations and financial math as an add-on, adding more convenience and appeal to these devices.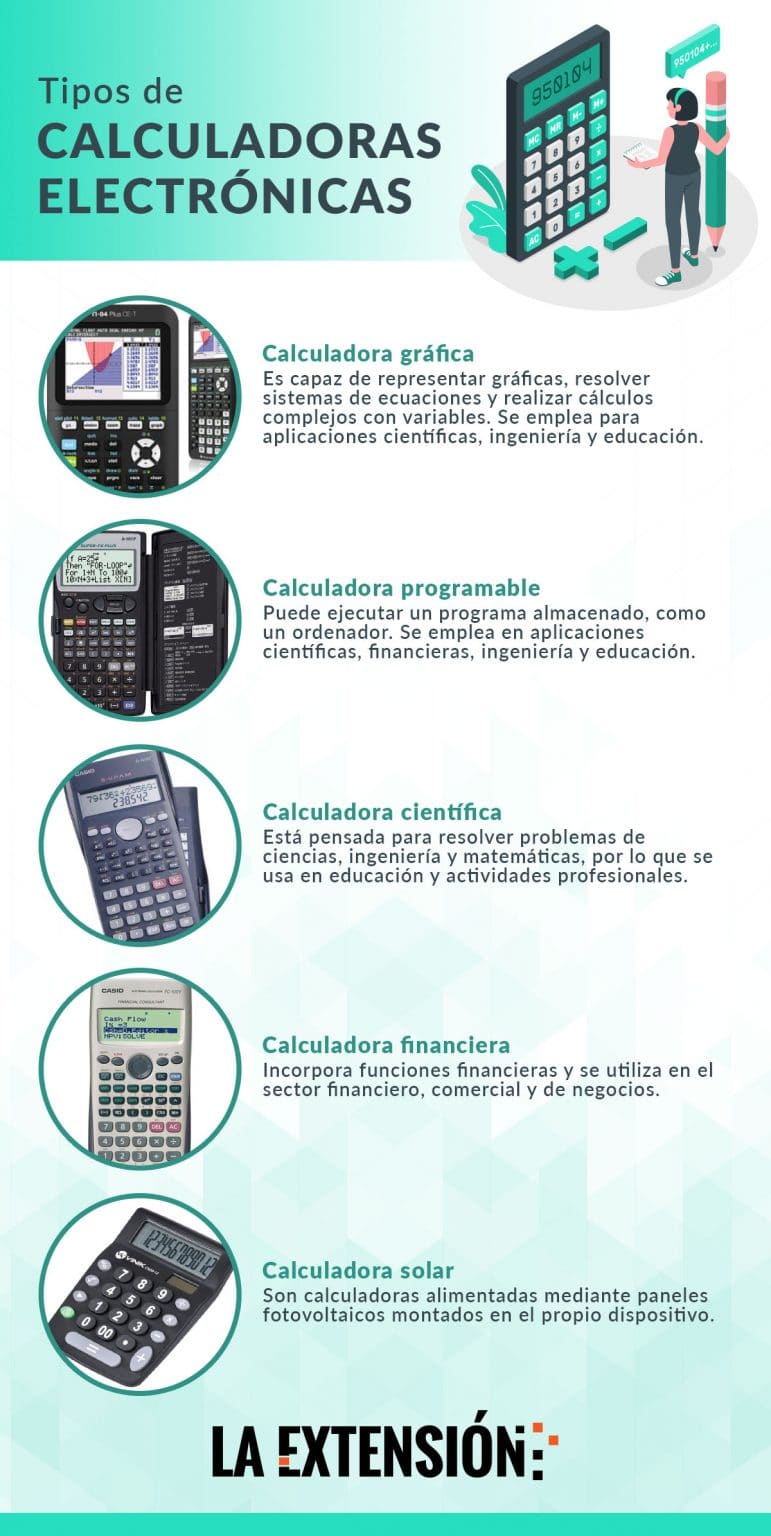 Features to consider before purchasing a calculator
Whether you're shopping for a scientific, financial, or graphical model, there are some basic features you can look at before choosing the equipment you're going to spend your money on. Depending on the type of calculator and its capacity, the price can be considerable, which is why you should try to make an intelligent purchase and for this, knowing in depth everything that the calculator of your interest can offer you is fair and necessary.
Design
One of the first things to consider is the design of the calculator. Take into account its size and weight, so you can comfortably carry it with you regardless of whether it is for academic or work purposes. Some may have textured cases, which are considered ergonomic, because they feel pleasant to the touch and, in addition, they are attractive to the eye.
Accessories
Another detail that advanced calculators of this type usually present is a cover, which can be sliding or folding; either way, it is a very useful accessory to protect the equipment and keep it looking like new for much longer. We advise you to especially consider calculators that have this feature.
Materials
Don't forget to also check the calculator's manufacturing materials and finishes. Since this is a device that may be required for intense use, we advise you to invest in a model that has a protective case capable of withstanding daily use, drops and bumps to extend the life of the calculator. You can find plastic options of different hardness, buttons that can also be made of plastic, metal, acrylic or rubber, etc.
Battery
Many users advise paying special attention to the battery and its capacity. As mentioned, some advanced calculators require external power to work due to the consumption of their components, but this is not always practical, since you will need to have an outlet nearby every time you need to use the equipment. To remedy this, you have available models with disposable or rechargeable batteries and in the latter case, it is essential that you take autonomy into account so that you do not have to charge the battery every time.
Functions
Functions are also vitally important, especially if you are investing in a calculator for a specific purpose. For example, a standard model will not be able to offer you complex trigonometric calculations, while a scientific one will. Therefore, in order to choose a good model, you must take into account what you are going to need it for and if it will be able to work with the type of equations that you study or use in your daily work.
Price
However, you should keep in mind that prices are usually higher compared to standard models due to the capacity of this type of calculator. But, if you want to enjoy the best tools to support you when doing your work or studying, don't worry, if you look carefully, you can find good offers or calculators with a quality-price ratio that are attractive enough to satisfy your needs without spend too much.