Tech
The 6 Best Underwater Cameras of 2022
Underwater Camera – Buying Guide, Opinions and Analysis
An underwater camera is your perfect companion for taking photos and videos of your underwater experiences. High quality results that ordinary cameras cannot achieve, at least without breaking down, of course. To obtain this image quality, it is important to consider important aspects of each camera, such as resistance to depth, the image quality that can be achieved, or the additional options that it includes. Among the best underwater cameras of the moment, the GoPro HERO9 stands out. A renewed classic capable of recording videos in 5K format, streaming in HD format and with high resistance, both for conventional use and when it is necessary to avoid water damage. We also highlight the Easypix Aquapix W1024-I model10 megapixel resolution, incorporates 4x zoom, withstands 3 meters of water and has a light and compact size and design.
The 6 Best Underwater Cameras – Opinions 2022
The photos and videos are all that remains after a vacation on the beach or in the pool, however, the fear of carrying a camera becomes palpable when thinking about the proximity of the water, that is why today, there are submersible cameras, capable of taking photos and videos underwater without any problem.
Next, you will find the list where you can see and choose the best price-quality underwater camera on the market, according to the opinion of the consumers who use them.
1. GoPro HERO9 Black Underwater Action Camera
When it comes to searching for the best underwater camera on the market, GoPro action cameras are always a benchmark. In this case, we have chosen one of the brand's latest proposals, such as its GoPro HERO9 Black model.
This camera has a high-quality image capture system, capable of recording images in 5K quality or even streaming live in Full HD resolution, smoothly and efficiently. A process for which it includes a wide-angle lens, which captures more image than other models.
As if this were not enough to become the best underwater camera of the moment, this model has two touch screens, one rear and one front. Ideal to see that you are focusing where you should and control the entire streaming or recording process with comfort.
If you are one of those who prefers to bet on a leading brand, we will tell you everything you need to know about this GoPro.
Pros
Quality : The new 23.6 megapixel lens is capable of recording 5K video and taking high-level photos.
Screens : The two included screens make it easy for you to see everything clearly when using the camera.
Size : Its size remains compact and its weight is light, so it's easy to take it with you wherever the action is.
Battery : The new battery increases autonomy by 30% compared to the previous model of this camera.
Smooth : New stabilization technology makes it easy to adjust the camera relative to the horizon for better results.
Cons
Accessories : Although the compatible accessories offer is immense, it is missing that the product includes some more as standard.
2. Easypix Aquapix W1024 Digital Compact Camera
Unlike the previous equipment, the Easypix Aquapix W1024-I has a 10 megapixel lens and can be submerged down to only 3 meters, becoming a bit limiting. However, being one of the best cheap underwater cameras, it meets the expectations of the public by having a 2.4-inch screen, through which you can easily see what you photograph or record instantly.
In addition, it includes a landscape mode and a macro mode, so you can play with the color palette of the camera and what you plan to photograph. It is compact, elegant, effective and economical, which is why it is acclaimed by users.
Of course, Easypix is ​​in the fight to be considered the best brand of underwater cameras, so having the pros and cons of its Aquapix W1024-I model will not hurt, in case you are interested in it:
Pros
Dimensions: It has dimensions of 10 x 10 x 7 cm and weighs only 100 grams, so it is really light and makes it easy to transport from one place to another, being able to take it with you wherever you go and anywhere, since It can be submerged up to a maximum of 3 meters.
Resolution: Although it is a 10 megapixel digital camera, it is capable of reaching up to 16 interpolated megapixels as maximum resolution underwater, so the image quality will be good.
Functions: This model has various functions that give it a special and unique touch, among which is the "landscape" or "macro" function, thanks to which you can take a wide image of the place where you are without missing anything. It also includes 9 different effects that you can apply to the images and have different and fun photos, so it can easily be the best underwater camera for 60 euros.
Connectivity: It is very easy to connect to your computer or laptop, thus being able to enjoy your images and even share them with your friends.
Cons
Memory: As the only point against, it should be noted that it does not include the SD memory that is so necessary for this type of product, so it is necessary to make an extra expense.
3. Apexcam M90 Pro 4K 20MP EIS WiFi Sports Camera
The Apexcam M90 Pro sports camera has a 20MP resolution and the ability to take images and videos in 4K at 30 fps. It also offers the possibility to record images in EIS 4 and 2.7K format at 30fps and 1080P at 30 and 60fps, offering a very sharp, vibrant and realistic image quality.
The camera has an improved and reinforced waterproof case, which has an IP68 protection certificate, which can be submerged up to 40 meters deep. At the same time, it has protection against dust, shock and drops. The lens consists of 7-layer glass lenses with up to 170 wide angles and an aperture of F1.8, with wide-angle and auto-adjustment functions. In addition, the camera has a "fisheye" correction system that prevents images from being distorted by the effect of water.
The camera features a 3-axis gyroscope and accelerometer, which offers detailed real-time compensation, thus allowing for more stable moving images.
Pros
Microphone: The camera has two channels of external microphones, with a built-in noise reduction mode and high-fidelity sound quality.
Photo modes: It has a continuous photo mode, which can capture between 3 and 5 photos at the same time. In addition, it has timer functions, diving mode or driving mode.
EIS: The camera has Image Stabilization (EIS) that allows users to take moving images with all clarity and stability, in HD 4K quality and at a stable 30 fps.
Cons
Tripod: The ISO offers few configuration options, so the images contain more grain.
4. Polaroid IF045 14MP Compact Camera
If you are wondering which is the best underwater camera for children, you should know that it is fair and necessary that it be resistant not only to water and dust, but also to shocks.
The Polaroid IF045 is super tough and boasts exceptional image quality as it includes a 14 megapixel camera lens.
In addition, like the previous model, it has a double screen, one front and one rear so you can see the image from the angle that you like the most.
It should be noted that this equipment has a touch screen to speed up the use process. However, it can be a factor against giving it to the children so that they can take the photos of the evening.
Now, if you are still not sure which underwater camera to buy, then you should definitely give the Polaroid IF045 model a try, of which you will find its pros and cons below:
Pros
Resolution: One of the best aspects about this camera is that it has a resolution of 14 megapixels, so your photos will look very good compared to the HP C-150w model. In addition, it has a timer option so that you have time to prepare the image before immortalizing it.
Double screen: Like the previous model, this camera also has a 1.8-inch front screen, while its main screen, which measures 2.7 inches, is touchscreen, lightening the process of using the equipment, not to mention that it even has facial recognition.
Flash: Likewise, it should be noted that this camera has a flash, so you will have light when taking your photos, facilitating the process in low-light areas.
Cons
Battery: Users have commented that although the equipment requires batteries for its operation, they wear out quickly, so it is suggested to have spare batteries in case they are needed.
Instructions: Another point against is that the instruction manual for this camera is in English, making it difficult to properly use the model.
5. Fujifilm FinePix XP140 16613354 Compact Digital Camera
Among the best underwater cameras of 2022, Fujifilm and its Finepix line are another classic on the market. In this case, we have chosen the Fujifilm FinePix XP140, which has a 16.4 megapixel resolution sensor. The result is that the camera is capable of taking high-quality images, as well as videos at a resolution that reaches the 4K level.
Its body has a high-resistance construction, capable of withstanding being submerged up to 25 meters deep. It also has protection against falls of up to 1.8 meters, so the durability of the camera is more than considerable.
To finish off the product, it has the usual screen, as well as a simple button panel. There is also a 5x optical zoom, combined with a 2x digital zoom. The complement to get closer to what you want to photograph comfortably.
If you are still not sure if this is the camera you should buy for your photos, we will give you some more details about its main features.
Pros
Resistance: With this model you can dive to depths of up to 25 meters underwater. It also includes drop resistance up to 1.8 meters.
Zoom : The camera has a double zoom, with a capacity of 5 increases in its optical mode and another 2 increases in digital mode.
Connectivity : The camera has Bluetooth, HDMI and traditional USB connectivity, to give you greater versatility during use.
Cons
Light: As with many of these cameras, the product loses a lot of quality when it comes to taking photos in places where light is scarce.
Connection : The connection between the camera and the mobile is somewhat more complex than it should be, so you will have to take the process easy.
6. Panasonic Lumix DMC-FT30 16.1 MP Underwater Camera
When choosing the best underwater camera, it is not a bad idea to use models from well-known and experienced manufacturers. Among them, we have the Panasonic Lumix DMC-FT30 model, a benchmark in the sector even though it is not among the cheapest options at the moment.
Among its features, we find a 16.1-inch diagonal sensor and a 9x zoom, with which it is easy to take photos and videos comfortably and in any environment. But when things get complicated, this camera withstands up to 8 meters of water depth and temperatures of up to 10 degrees below zero.
The best thing of all is that the model is as easy to use as any conventional photo camera, with a large screen and the traditional display of buttons in the brand's products.
So that you do not lack details when it comes to knowing this complete underwater photo camera, we leave you a summary with some issues that should be known.
Pros
Resistance: In addition to withstanding up to 8 meters deep underwater, it is also capable of withstanding falls and blows from a height of 1.5 meters.
Comfort : Its use is very simple and follows the approach of traditional photo cameras, so it is ideal for less experienced users.
OIS system: This system actively compensates for blurring and adds extra quality and definition to your photos.
Cons
Memory: Although it includes internal memory, it is only 220 megabytes, so you will probably have to resort to an additional memory card.
RAW format: The camera does not support the RAW format, so you will have to work in other different formats.
Buying Guide – What is the best underwater camera on the market?
If you want to leave a mark of your underwater experiences, having an underwater camera is the best option to achieve it. Quality products with which to go as deep as you want and record unforgettable memories, for when you are on land. If you follow the advice in our guide to buying the best underwater camera on the market, you will know what to look for so that, within your budget, your purchase offers you the best possible image quality.
Image quality
Within any comparison of underwater cameras, as with conventional ones, the first aspect to consider is the quality of the image. A section in which we find two main worlds. On the one hand, we have the compact models, generally cheaper and of acceptable quality, and on the other hand, the DSLRs, of a professional nature and greater capacity, although obviously at a higher cost.
In the case of the first models, the image quality should not start from less than 12 megapixels, this being the standard for this type of model. However, offerings on the market improve quality and zoom capabilities, so finding a good, cheap underwater camera is relatively easy.
However, if you are looking for the highest quality, then DSLR cameras are your best option. In this case we are talking about products with higher quality, more diaphragm speed, which are recommended for more professional uses, such as deep-sea diving. Obviously they are an option, but unless a conventional camera falls short, it is not a good idea to jump into this world.
camera resistance
Another important aspect when assessing how much one of these cameras costs. This aspect depends mainly on our preferences, since it is not the same to have a camera to take photos on the surface or perhaps a couple of meters deep than the more resistant models for deep diving. Therefore, the intensity of your activity is the most important element that we must consider to evaluate the resistance.
In this case, it is convenient to compare what each camera offers. In compact models it is normal that they can dive to a depth of 5 or even 10 meters, while more advanced models can reach 50 or 100 meters without problems. Remember that the greater the depth, the greater the water pressure. Therefore, the resistance should always go up as we go down. Do not forget, by the way, to check the conventional resistance of the model against bumps or scratches, so that the body of it is not damaged with use.
In this section, it is preferable to choose full body cameras to those that hold depth with an additional housing. Basically because this casing increases the weight of the product and, in case of deterioration, it can ruin the camera without us noticing. All this without forgetting the limitations that many cases add to the camera, by allowing us little more than to point and shoot it.
Additional characteristics
As additional functions of these cameras, the truth is that we find all kinds of options, in line with what happens with conventional cameras. One of the elements that we should look for is the screen, which, within the complexity of the environment, allows us to focus and manage the different operating options more easily.
Another interesting option is the models with a wide angle or extended focus. This allows you to take larger images and therefore cover more space for taking photos underwater. An option that is also accompanied by the adjustable focus functions of the higher quality models, which, together with the flash, make it easier to take precise and close photos or videos.
Finally, in the premium section of this type of product, elements such as camera connectivity appear. Something that allows us to send the photos directly to our mobile, whenever it is nearby, of course, facilitating sending or being able to share them on social networks. For its part, the GPS function marks the photo so that its positioning is as precise as possible. Obviously, they are interesting high-level options only for those who are going to take advantage of them, due to their high cost.
How to use an underwater camera
The camera is the best ally to capture and preserve significant moments over time. However, those moments may happen underwater… for those moments we have the underwater camera, as this camera can take pictures underwater. In order for you to have great photos of the happenings in water adventures, this article has some recommendations on how to use an underwater camera.
Read the instructions
Before you start using your underwater camera and start making judgments about it, read the instructions or user manual. After that you will know what to expect from your underwater camera. After this you will be focused on using and making the most of its functions objectively without false expectations.
Compact or professional size
The size of the camera is always important, since the manipulation depends on it, even more so if this manipulation is going to be done underwater. Remember that professional cameras have better features, but also a larger size, so you cannot have everything at the same time and you must take advantage of every advantage of the underwater camera model.
Image quality
Of course, image quality is the fundamental characteristic of any camera. In this case, talking about a world so rare in sight takes on a little more interest and importance. So check out the megapixel resolution and available features to get the most out of your camera and get the best image quality photos.
depth that resists
The deeper you can be in the sea, the greater its impact and beauty; that is why in the practice of some sports or activities different depths can be explored. The models of submersible cameras vary in terms of the depth to which the cameras can resist, so before taking the camera to a certain depth, you must verify the depth to which it can resist.
Resistance
The resistance offered by the camera is very relevant, since it is known that in this type of walk or training, the safest conditions are not exactly given. So you must take into consideration the resistance to falls, how many meters away the falls can represent a damage to the product. All the information you have will be very useful to make the necessary forecasts.
ports
The ports available in the camera give the possibility of making connections with other equipment, so it is convenient to advise you on the use that you can give them depending on the case or ports that the camera has. Do not be afraid to use them, on the contrary, learn to handle them in such a way that they are useful for the activity that you usually carry out with the underwater camera.
Internal memory
It is always convenient to know exactly the memory capacity offered by the underwater camera; The number of photos and videos that can be had in it will depend on it. Remember that memory capacity is related to usage needs, so before you go shopping for an additional memory card, assess your actual usage needs.
The most popular brands
Underwater cameras are perfect for taking pictures underwater in the pool or on the beach, they are very resistant against shocks, ideal for extreme sports. To clarify the differences between the most competitive brands on the market and help you choose the one that suits you, we have summarized the most important data of the Easypix, Polaroid and Fujifilm brands and specified the most important characteristics of this product according to Internet users.

This company is located in Cologne, Germany and specializes in the manufacture of multimedia products for the European continent. The company has the AquaPix, GoXtreme and Urban Monkey brands, which include products such as: digital cameras, underwater cameras, camcorders, action cameras and all kinds of accessories for multimedia products.
Easypix is ​​rated as one of the favorite companies in the audiovisual market thanks to the durability and personalized adaptation of its products according to the buyer, it is also recognized for its short delivery times and marketing support. The products are designed for daily personal use and are capable of withstanding extreme conditions that other products cannot tolerate.
Submersible or underwater cameras can be submerged up to 3 meters deep and have an image resolution of 16 megapixels, they also have LCD touch screens for better viewing underwater. The cameras have a fairly robust aluminum casing that is shockproof and falls up to 2 meters high, they are the perfect accessory to document the most extreme experiences and adventures.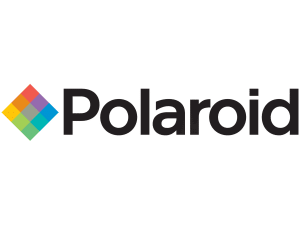 The American company Polaroid was founded in Massachusetts in 1937 by Edwin Herbert Land, who created an entire company dedicated to the manufacture of multimedia products, recognized for its artistic color spectrum logo and even more valued for its long history as an artistic influencer. in the US and world market.
Among the most outstanding Polaroid products are high-definition digital cameras, extreme action camcorders, tablets, smartphones, plasma TVs, mobile applications, clothing lines, among others. This company has a high social esteem thanks to the responsibility regarding the care of the environment, thanks to the recycling projects of electronic items and used batteries.
The products feature distinctive colorful Polaroid logo designs and are very compact in size, mostly cube-shaped. The company has a section dedicated to waterproof digital cameras, they are capable of recording and taking pictures at 10 meters under water. For easy operation and perfect photography, the camera has an LCD screen on the front and back so you don't miss out on the fun while shooting. They come included with a USB port and another for microSD cards.

Fujifilm was established in 1934 in Japan, having its beginnings in the world of imaging thanks to a government plan aimed at creating the first industry for photographic films and photosensitive materials. The company over time has expanded in the field of optical, electronic and health products.
The company spanned the international market in the early 1980s with the creation of new digital technologies for the photography, printing and medical markets, and is now considered one of the most important brands in the aforementioned markets. Among the most outstanding products we can find digital cameras, video recorders, binoculars, instant photography cameras, image treatment and recovery systems, software programs for editing, professional cameras and adaptable lenses.
Fujifilm has a line of accessories in which are the adaptable waterproof housings for digital cameras, these housings protect your camera from water pressure and humidity, they are capable of withstanding up to 10 meters of depth taking clear images at full daylight. The built-in security strap allows you to secure the camera to your wrist to prevent it from being lost, and it also has a larger-than-usual shutter release button to capture images quickly and efficiently.